Where does your inspiration come from?
Jul 19, 2017
Much of my inspiration comes from the natural world. I love hiking the woods and shore trails of coastal Connecticut and the mountains of New Hampshire. I recently had the good fortune to experience the unusual beauty of the Smoky Mountains in North Carolina.
"Smoky Mountain Path" is an award winning painting in my reactive metals series, inspired by my visit there. The paintings in this series use a unique method of oxidizing reactive paints to create rust or patina. Reactive metals are a series of paints by Modern Masters, containing iron, copper or bronze, that are carefully applied to a substrate, then oxidized to create rust or patina. The result is a rich and lustrous range of color that I believe is unachievable with ordinary paint. The process is fun, if painstaking. The iron paint must be applied in two coats and allowed to dry before oxidizing. The bronze and copper paints must be oxidized while wet. Sometimes the blend created between the two becomes the best part of the piece.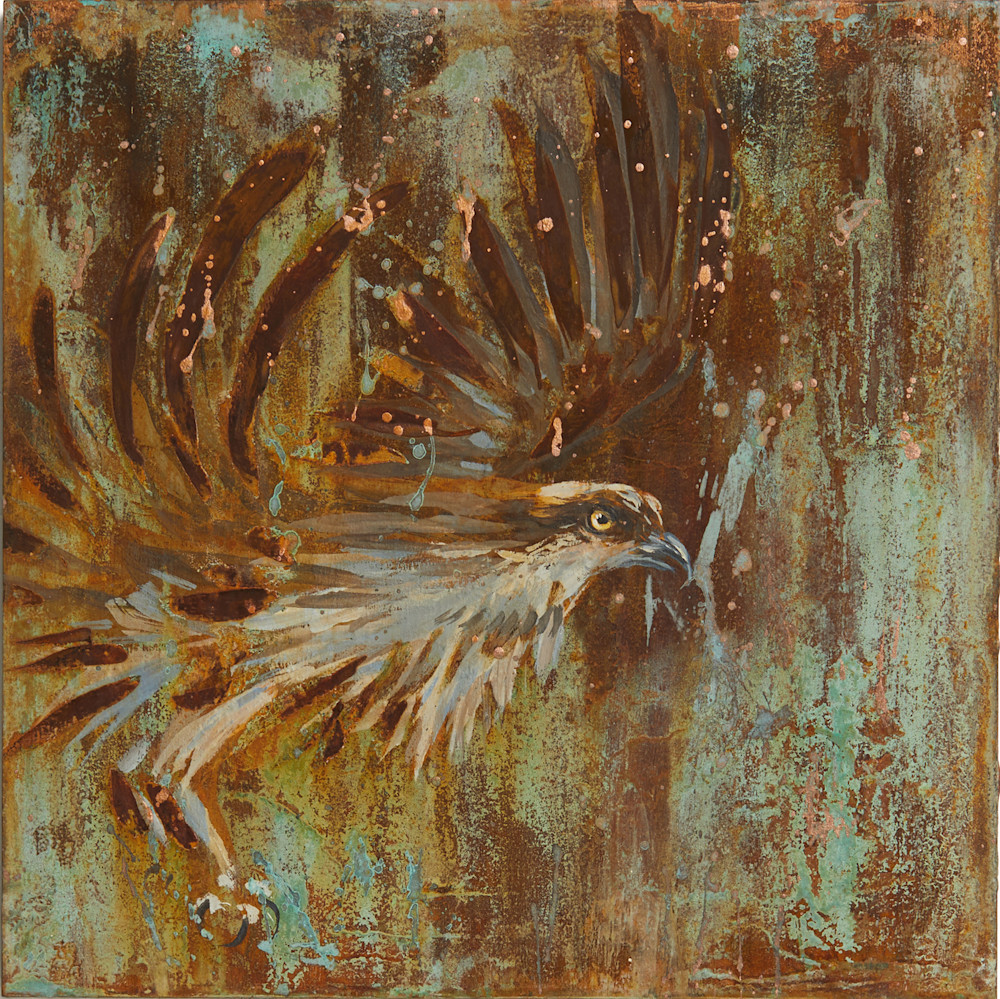 Another in my reactive metals series. I'm passionate about ospreys and consider them one of the most impressive species ever to grace the planet. Each fall they travel thousands of miles south to their wintering grounds in South America, and return in the spring to the same nest, to mate with the same partner! In this piece, the reactives combine with acrylic paints to create a range of texture and color.
Click here to see more paintings in this series