Too many paintings, not enough masks
Apr 12, 2020
Friends, I am closing my studio and moving what I can to my house so I can continue to paint there. This was always the eventual plan; it's just happening sooner than expected due to current circumstances.

I have a ton of paintings I have to clear out. And people like my nephews Tom and Craig, who are on the front lines of fighting Covid-19 need help in the form of personal protective equipment.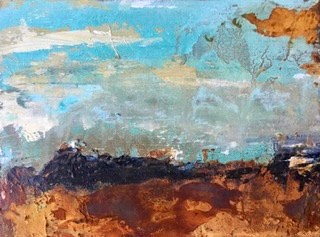 So I have decided to slash prices on my paintings and donate half the proceeds to two organizations who are working directly at getting PPE in the hands of those, like my nephew, who need it most.
Direct Relief is coordinating with public health authorities, nonprofit organizations and businesses in the U.S. and globally to provide personal protective equipment and essential medical items to health workers responding to coronavirus (COVID-19).
Grace Farms is working to deliver PPE throughout Fairfield and New Haven counties.
Please consider adding some art to your isolation, and, in so doing, help those who are committed to helping us.

Shop here

Thank you.