When I was a child, my family and I would camp every summer on the Neversink River in the Catskill Mountains. All those lazy days we would spend floating in tubes in the frigid water. It was so crystal clear that you could see every rock on the river's floor. Billions upon billions of tiny stones that have been formed over millennia by the power of water flowing over them.
There is something about a river that is both calming and renewing. Water has the power to heal. It also has the power to erode rocks and change the geology of the ground. This erosion is also a kind of rebirth because it creates the beautiful places we call rivers.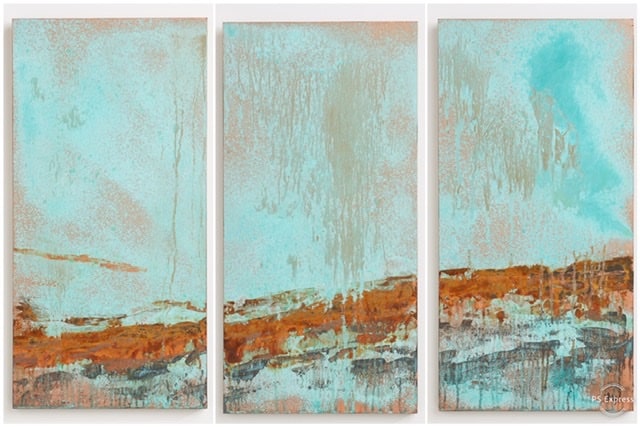 In my triptych, The River, it is the erosion, or corrosion, I am interested in. This piece was created with iron and copper, two elements that change into something beautiful when corroded. Much like a river, the elements in this painting were exposed to oxidation and changed. Those changes created patina and rust.
This is my interpretation of the ever changing nature of a river, and what lies beneath, changing. Always changing.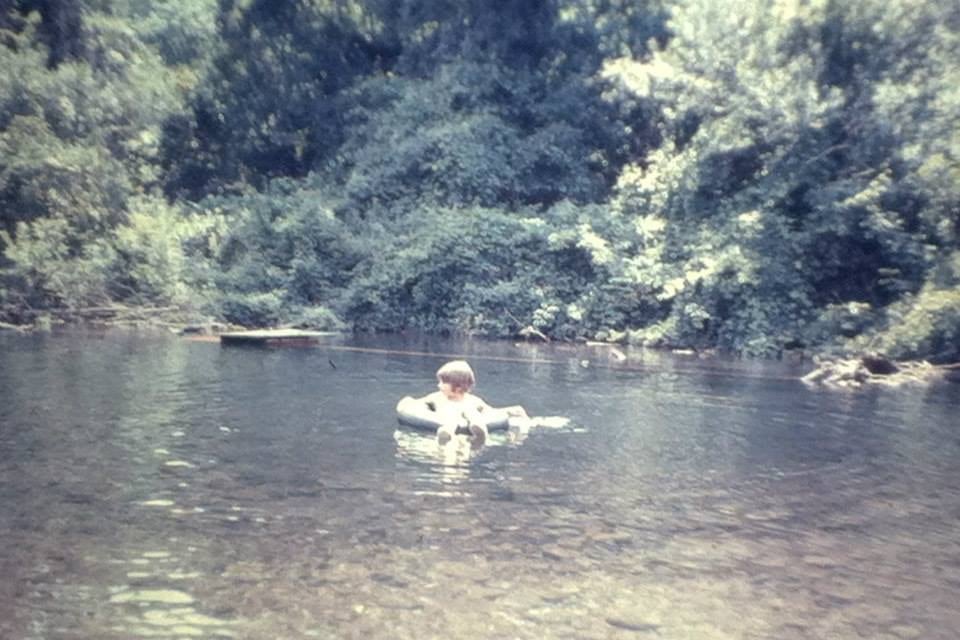 A moment in time. Holly on the Neversink River circa 1968