The Laurel River in the Blue Ridge Mountains
Apr 24, 2019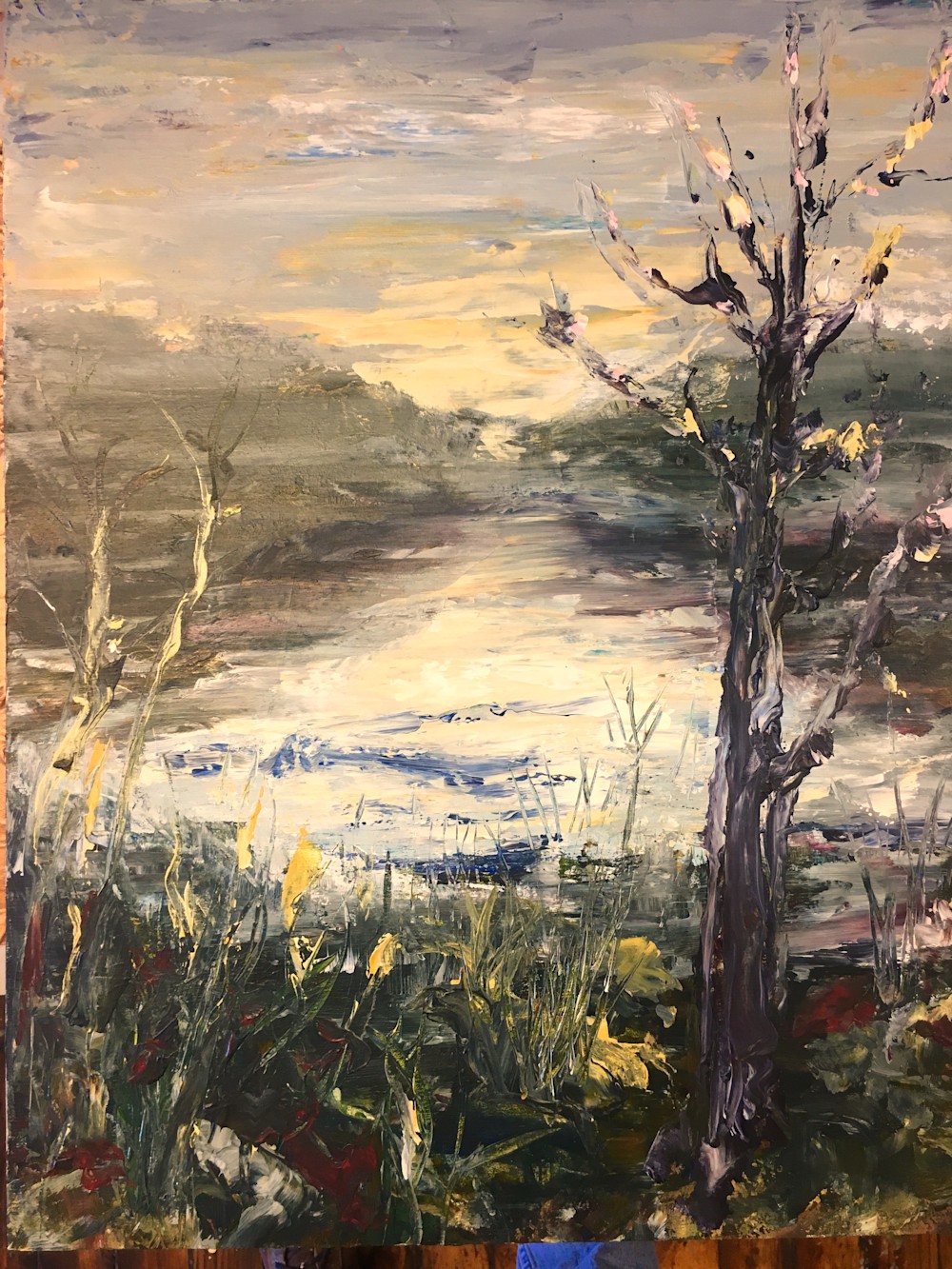 In April of 2017, my husband Joe and I stayed in an adorable Airbnb in Little Switzerland, North Carolina. It was our home base for a week while we rode our motorcycles along the Blue Ridge Parkway and surrounding mountain roads. The area is known for its awesome twisties - roads so curvy, riding them is transformative. When I'm riding in the mountains, there is nothing on my mind other than the ride.
But we do take the occasional break, and this day, we stopped at a beautiful stream by the roadside, took a selfie, and had a snack. The sound of the rushing water, and the feel of the sunlight through the trees was almost too lovely to bear. We had already lucked out by getting nothing but 70 degree sunny weather in the middle of April in the mountains. And then the gift of this river. . .
I painted this scene twice. The first was a fairly photo realistic version that I guess you could call accurate. But this second version, painted right over the first, is more reflective of how the scene made me feel. I did it with a palette knife and lots of broad strokes.
We returned to ride the Blue Ridge Parkway the following April, but were not nearly so lucky with the weather. The southernmost part of the Parkway was closed due to snow! And we rode through everything from rain to sleet and hail.
I very much look forward to returning to the Blue Ridge Mountains (in good weather) and the most epic motorcycle roads I've ever ridden. I'll make sure to take time to stop and paint the scenery!