Stations of the Cross, a talk with the artist, Holly Whiting
Nov 10, 2018
In the winter of 2017 I had the privilege and the honor of creating the fourteen large paintings for Saint Catherine of Siena parish in West Simsbury, CT. Father Michael Whyte commissioned me to update the Stations of the Cross for his contemporary Catholic church. The Saint Catherine congregation was instrumental in bringing this about with their donations. Father Michael is well loved by his flock - one even donated a kidney when Father was ill - and they were fully supportive of his efforts to beautify the church.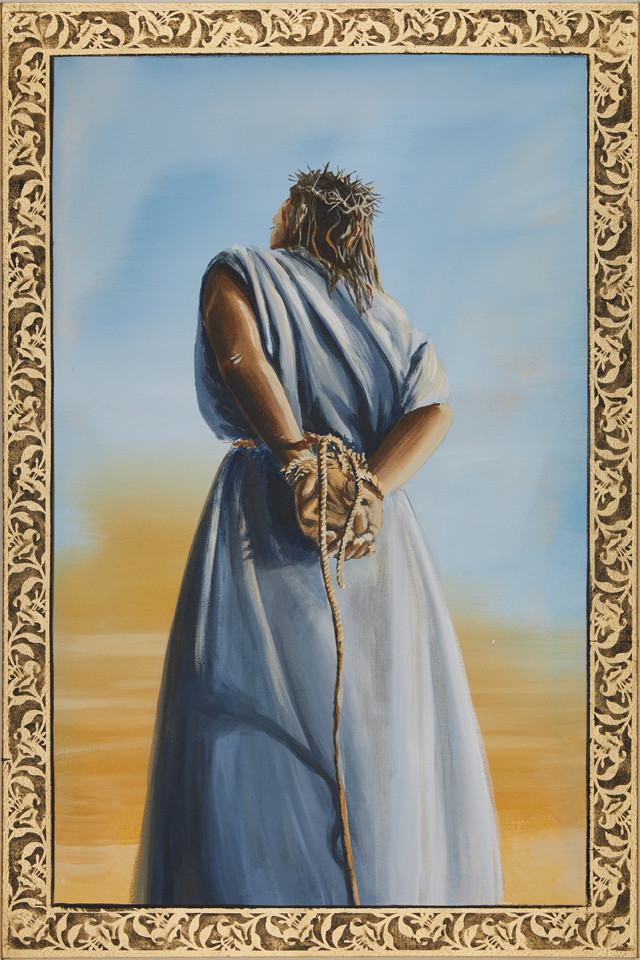 On Wednesday, November 28 I will give a presentation about the commission, and my process in painting it, at a special event hosted by the Branford Arts and Cultural Alliance and Saint John Bosco Parish.
I will discuss the evolution of the design, as I worked together with Father Whyte to create works that would reflect the modern aesthetic of the contemporary church building while conveying the full power of Jesus' sacrifice. Prints of the paintings will be available for viewing and purchase.
A question and answer session will follow.
Please join us at the Saint John Bosco Parish House (the former Saint Mary Church Hall), 731 Main Street, Branford, CT, on November 28 at 7 pm.
Light refreshments will be served.

Bio: Award winning Connecticut Artist Holly Whiting works in acrylics and reactive metals. She loves to hike the White Mountains of New Hampshire and the Connecticut woods, which are the inspiration for much of her work. Her fine art has been shown in numerous venues, including the prestigious Lyme Art Association. Her commissions range from landscapes to portraits.
Come join me as I describe my process in creating these paintings of Jesus. Models posed for me as I recreated the fourteen scenes that are the basis of the Catholic Faith.