Stations of the Cross
Jul 10, 2017
I recently had the honor and the privilege to paint the 14 Stations of the Cross for Saint Catherine of Siena in Simsbury, Conn. Father Michael Whyte approached me and asked if I could create a modern rendition of the Stations that would be minimal, yet intense and moving. I made several sketches to determine just what Father Whyte was looking for. The result is a series that tells a story with intensely rendered figures and dramatic lighting. I worked through the winter on the 14 canvases and just before holy week, the paintings were installed in the modern style Roman Catholic church.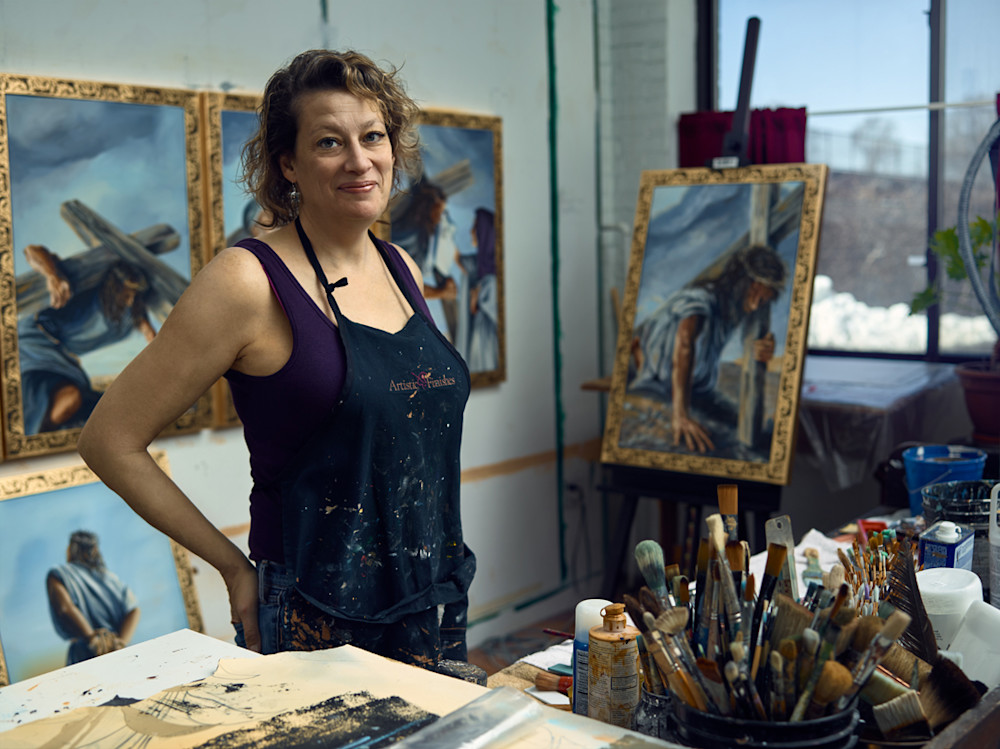 In planning and composing the paintings, I had to think about each one as a piece that could stand on its own, as well as be a part of a story that is so integral to the Catholic faith. When I was satisfied with the sketch for each of the paintings, I hired a model to pose as Jesus and another to pose as Mary and Veronica. My Jesus model wore a wig and a "crown of thorns" that I fashioned out of a vine from the plastic flower department of Michaels. I built a small replica of the cross as reference for the different positions it would appear in.
The paintings are done on unframed, gallery wrapped canvas. I created trompe l'oeil "frames" by gilding the edges of the canvases. I designed a stencil of a lily motif to go around the paintings over the gold leaf, creating a symbolic connection to the church (the symbol of Saint Catherine is the lily), and representing the resurrection of Jesus.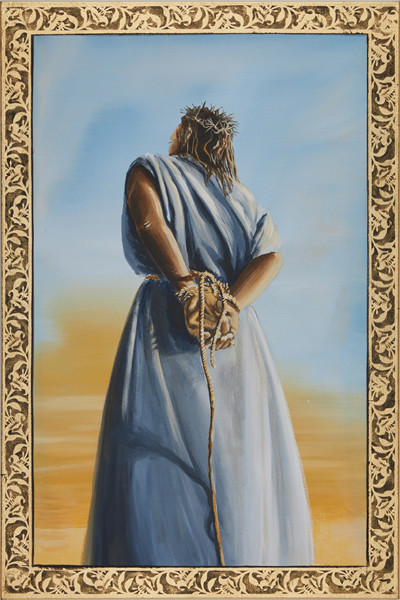 First Station of the Cross, Jesus is sentenced to death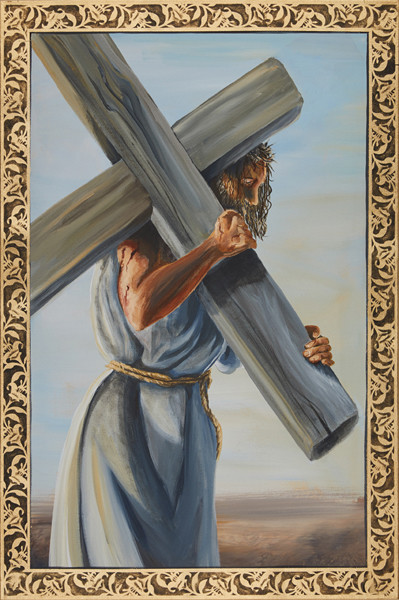 Second Station of the Cross, Jesus carries the cross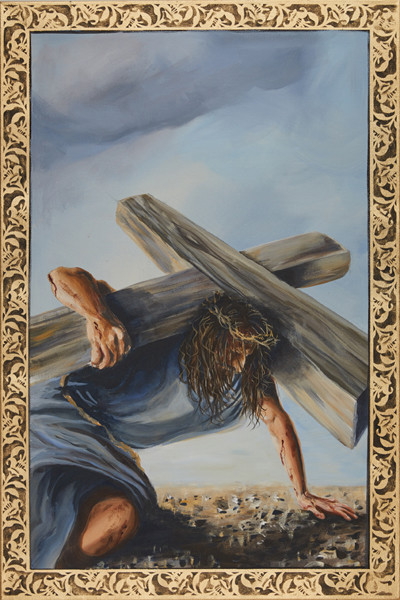 Third Station of the Cross, Jesus falls the first time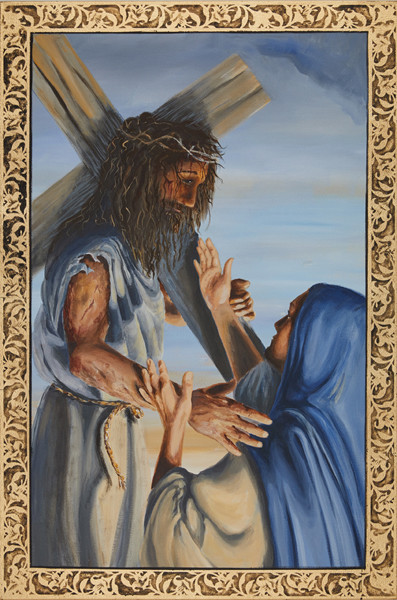 Fourth Station of the Cross, Jesus meets his mother