Sleeping Giant State Park
Nov 05, 2018
When a tornado tore through Connecticut in May 2018, one of its victims was Sleeping Giant State Park in Hamden. A favorite hiking spot, this beautiful mountain was forever changed.
When I lived in Hamden, I would hike the park's 32 miles of trails regularly. My dog Roxy and I would often spend a morning on the yellow trail before work, or the white trail if we had more time. The view from any of the park's overlooks was a mesmerizing attitude adjustment. From parts of the blue trail we would be so high, we could watch the hawks flying below us. On a clear day you could see Long Island!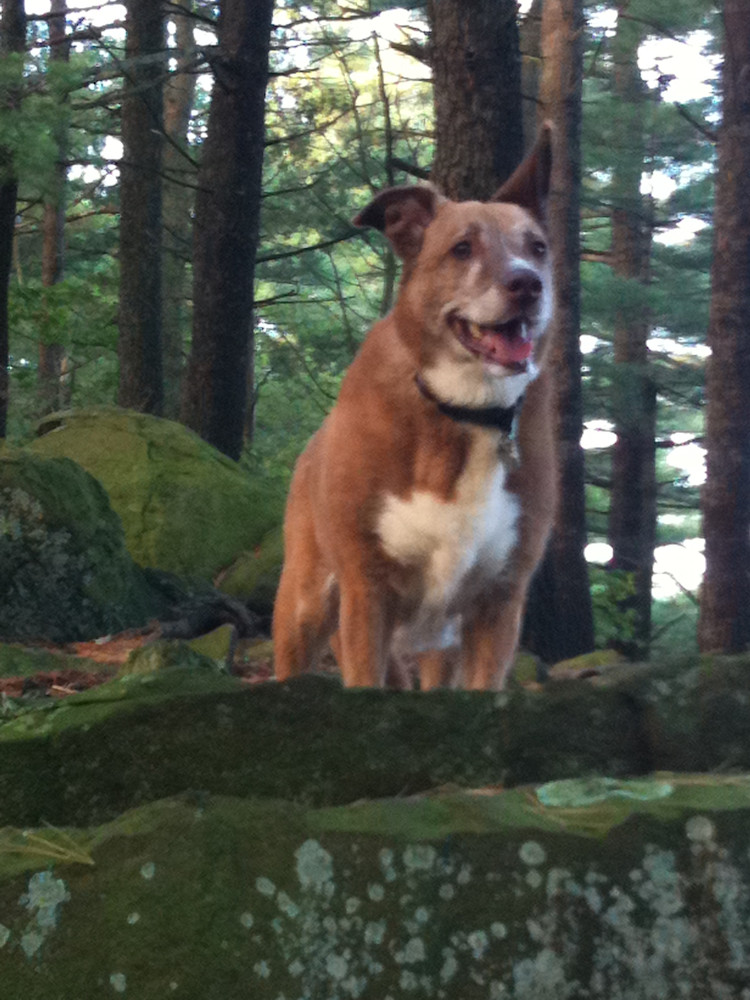 Sleeping Giant State Park remains closed today as a team of dedicated people work to clear fallen trees and make the park safe again for visitors.
My painting "Sleeping Giant" uses rust and patina to create a dynamic representation of the mountain. I wanted to use these elements as a way of acknowledging that change is natural. The storm that made the park unsafe for people, is a natural occurrence, as is rust and other decay. When trees fall in a storm and die, they become the habitat for hundreds of other species - becoming in a way, more alive than when they were alive. I hope to create a little of this rebirth when I oxidize iron to create rust in my paintings.