Sleeping Giant Park
Dec 17, 2018
Back in 1989 a tornado tore through our hometown of Hamden, CT, leaving a half mile wide path of devastation. Homes in the Newhallville neighborhood were completely destroyed. The thing that people remembered from that day was how the sky turned from blue to gray, to a sickening shade of green.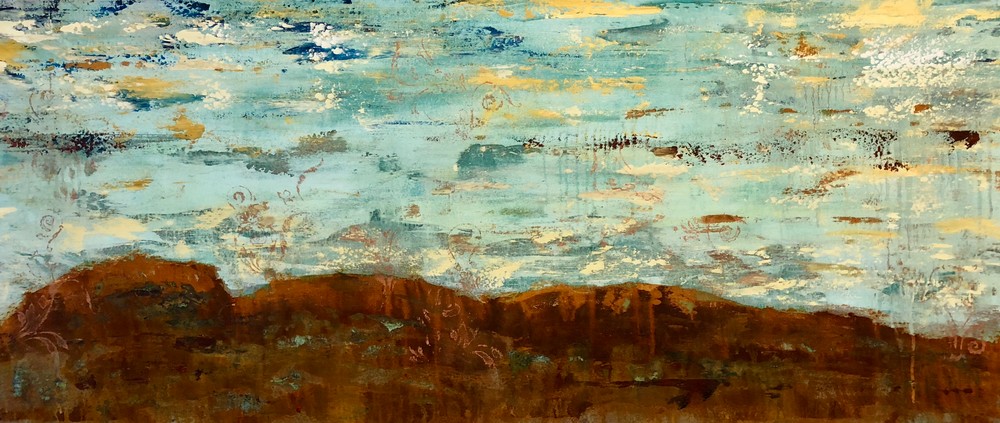 Then, in May, 2018, history repeated itself. A devastating tornado touched down in Hamden, this time ripping through Sleeping Giant State Park. Trees were uprooted, some snapped like twigs, and thrown around, creating a mangled mess. The park has been closed since, while workers and volunteers work to make the trails safe again for visitors.
About 5 years ago I set out to hike every inch of the more than 30 miles of trails of the Giant. My dog Roxy and I spent the spring and summer working toward that goal. By September, we had hiked every trail, from the gently sloping yellow trail to the challenging blue trail with its near vertical rocky climb up and over the Head.
I am grateful that I got the chance to get to know each and every trail before that day when the sky turned green again.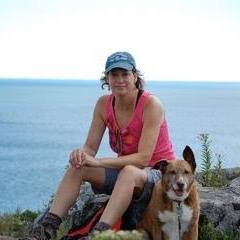 My painting, "Sleeping Giant" was created with reactive metals, using real rust and patina. It is on exhibit at Mikro Depot bar and restaurant, in the shadow of the Giant, at 0 Depot Ave in Hamden. 50% of the proceeds from the sale of the painting will go directly to the Sleeping Giant Park Association to help with their efforts in restoring the park.