One week ago today, a highly skilled surgeon, AKA my angel, put some tools and scopes and things into tiny holes in my shoulder and fixed a tear on my rotator cuff. Sixteen years of overhead work painting, plastering, stenciling, and otherwise beautifying ceilings and walls had taken its toll.

While I sit here with my arm in a sling unable to do anything with my right arm, I alternate between depression at my convalescence, and gratitude that there are people like my surgeon Alan Reznik who have the skills to fix what we have done to our bodies.

I'm also thankful for speech to text, which is how I am able to write this today!

Looking back over the last 16 years, I can't believe how fortunate I've been. I've created wall finishes in the homes of famous celebrities, I've contributed to theater sets on cruise ships across the Atlantic, I've created faux bois for the Yale University art gallery, and have had my paintings shown in prestigious galleries.


But my biggest accomplishments, by far, are the relationships I've made with some extraordinary, ordinary, people. I can't describe to you the feeling of creating a fantastical world in a little girl's room or, bringing the solar system to life on the walls of a young boy's bedroom. Or the gratitude show me by my friend and client Carol Schpero when I brought a little bit of Paris into her home with a painting of the Eiffel Tower and some trompe l'oeil Paris stonework in her kitchen.

Many of my clients have become more like family, as I've gotten to know your children, your grandchildren . . . And in recent years as I've transitioned to more fine art, so many of you have been so very supportive.

One of the few things I have been able to do while I recover, is work on some digital art. It's something I can do with my left hand, although I look forward to creating some really neat pieces once I can use my right hand. Digital paintings are much like traditional paintings. You use tools like pencils and brushes, and you use techniques like shading and smudging - it's just done on a glass screen instead of paper or canvas. One difference is when you smudge pastels on an iPad you don't get chalk all over your fingers!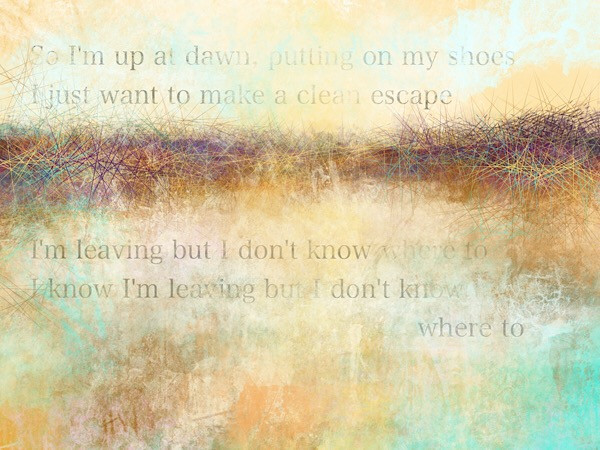 I invite you to take a look at some of these cool new pieces I've been working on, and let me know what you think. Just go to my Instagram: @Holly_Whiting, or my Facebook: @HollyWhitingArt. I'd love to hear from you. Leave a comment on one of my pieces and follow my page if you like.

Thanks for being there! I couldn't do any of this without all my great clients.