Mountains, oceans, curvy roads. What do they all have in common?
Jan 25, 2018
They are all things that I love.
With Valentine's day coming up, what are some of your favorite things? Let me know here.
For me, there is almost nothing better than leaning through a turn on a curvy mountain road. The sound of the engine, the smell of the ocean, the feeling of freedom. I've been lucky enough to ride my motorcycle through some of the most beautiful places imaginable. These trips are the inspiration for many of my paintings.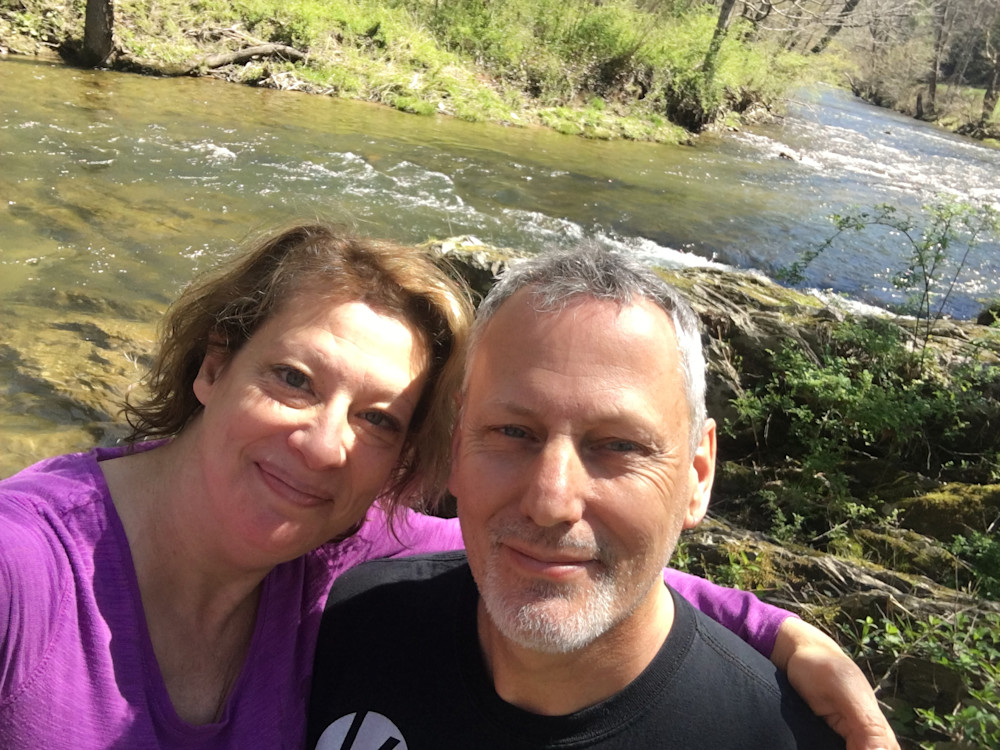 Last April, Joe and I took a trip to the Blue Ridge Mountains of North Carolina. We experienced the unbelievable beauty of the Blue Ridge Parkway as it winds its way through the misty valleys that give the Smokies their name. In and out of stone tunnels that make you feel part of the very earth they are carved from. At night we warm up around a campfire, the sparks dancing with the prodigious stars. One campground we stayed at - at the very farthest tip of Cape Breton - was owned by an oysterman. Yes, we had fresh oysters on the half shell each night! Yum!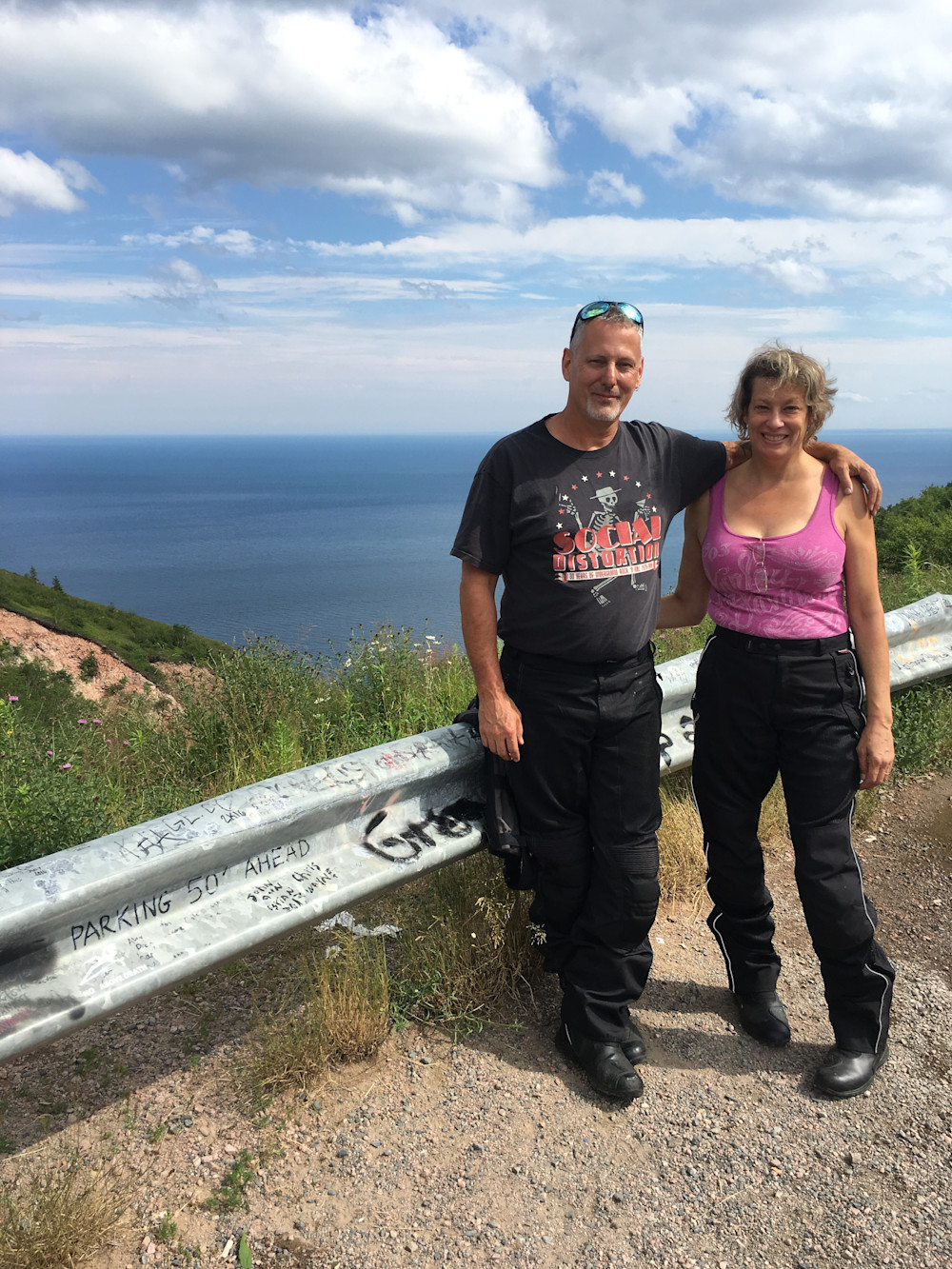 One year, we rode 3000 miles up through Nova Scotia and around Cape Breton, where it's hard to keep your eyes on the road with view of the ocean around every turn! The Cabot Trail, as it's called, is a curvy, hilly, two lane road that barely hugs the sides of the mountains as it overlooks the ocean below. Did I mention it is curvy? Very curvy.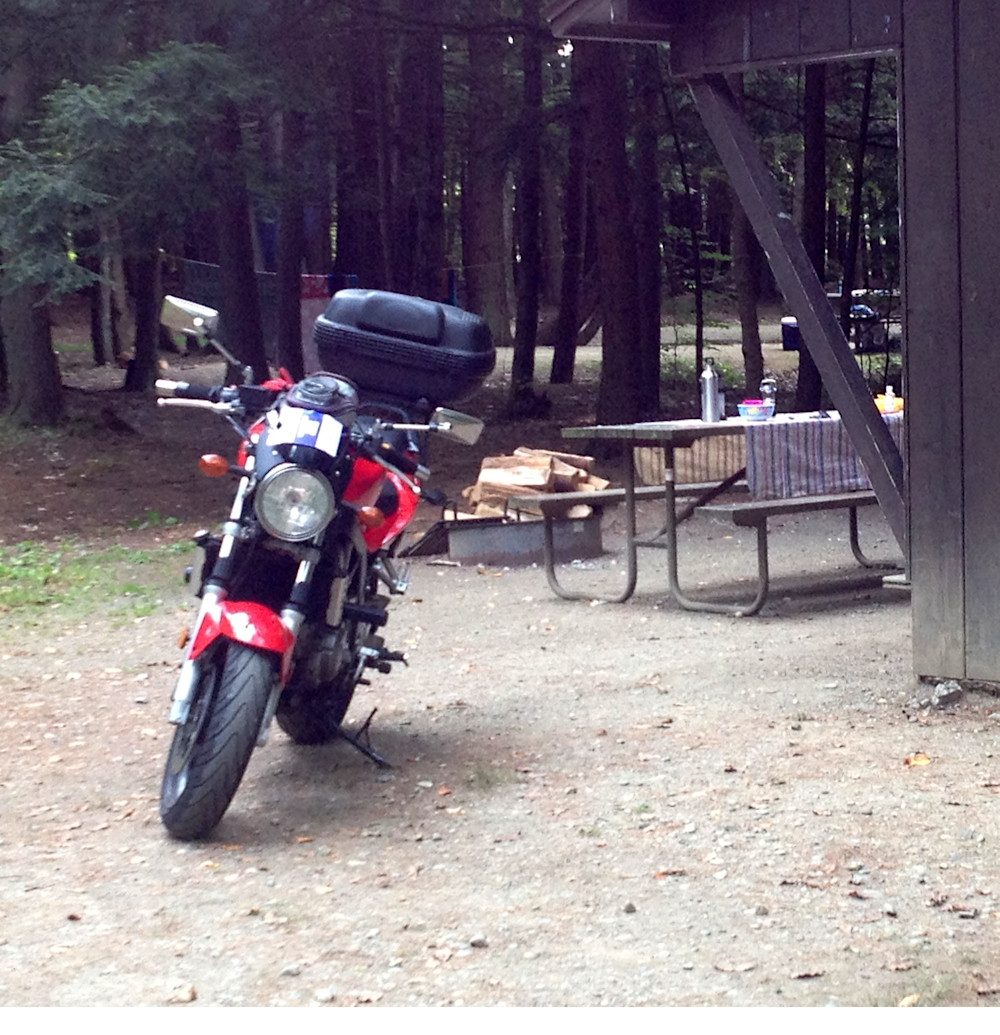 The problem with trips that take place on two wheels is, you get to take very few photos. You have to stop, take off your helmet, dig out the camera... But it's also a great way to "live in the moment" and not worry about photo documentation. I find myself trying to "memorize" some of the beautiful sights for reference for paintings when I get back to the studio. Some of my abstract landscapes are based on these memories.
This year we plan to go back to the Smoky Mountains and ride the entire Blue Ridge Parkway from Waynesboro, VA to Cherokee, NC. I'll try to take more photos this time.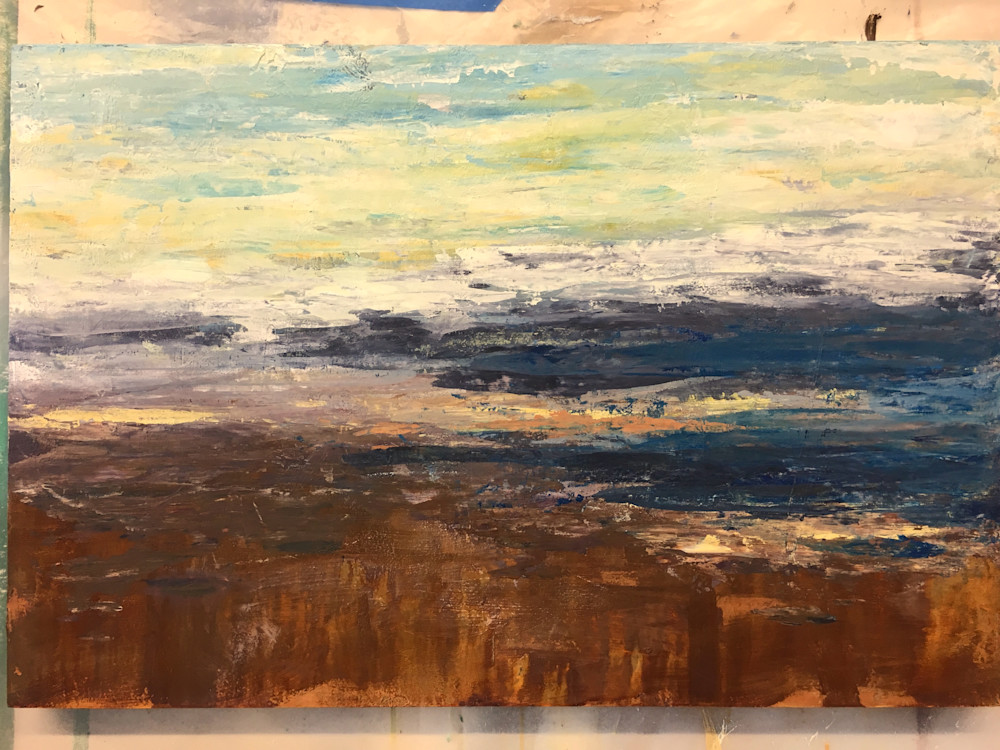 One of the most beautiful places I've ever had the pleasure of visiting is Acadia National Park on Mount Desert Island in Maine. We have camped there and hiked its glorious mountain / ocean trails, however, my bike has not yet made the trip. Some of my favorite paintings were inspired by those trips. You can see some of them here.
With Valentine's day coming up, what are some of your favorite things? Let me know here.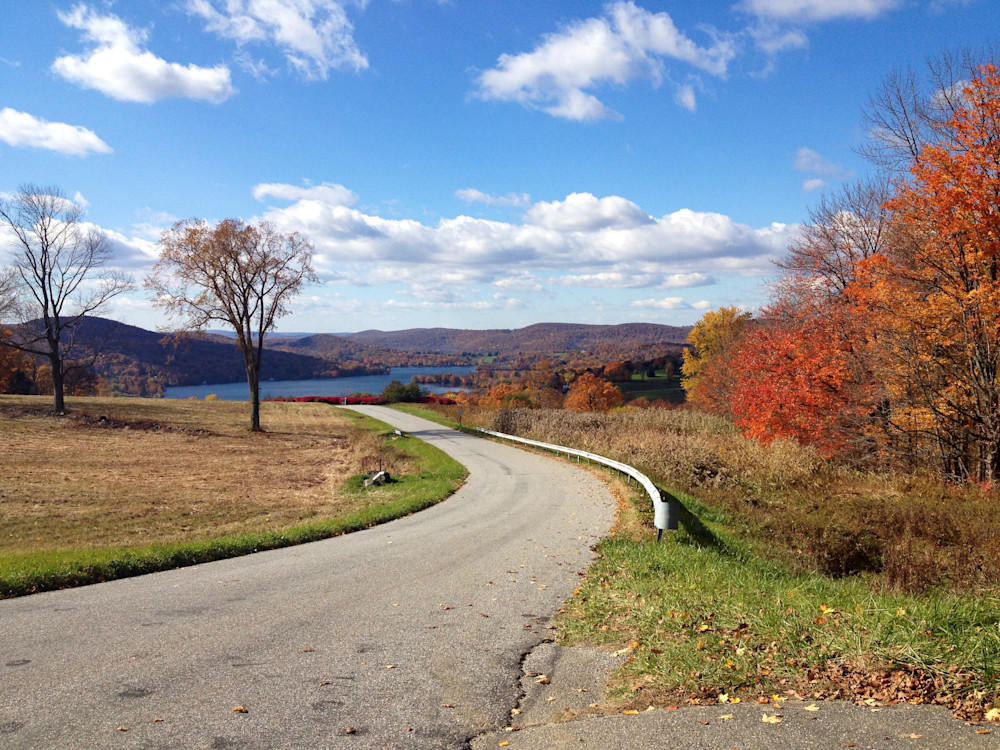 I'm just an artist walking the earth and trying to create a little beauty. I paint landscapes, birds, oceans and sky. I make abstract landscapes, abstract art, representational art, realistic bird paintings, abstract bird paintings, paintings of animals, paintings of people and paintings of nature.