Happy New Year
Jan 12, 2021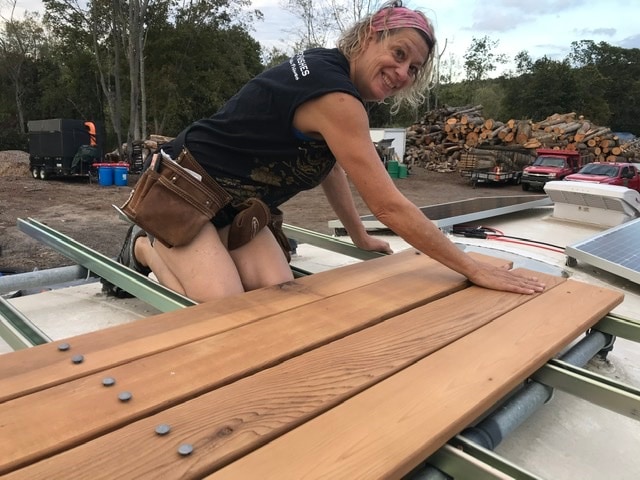 Happy 2021! Here's hoping it's better than 2020. I for one, plan to make it my year. Joe and I are completing work on our self-converted skoolie named Sandy. In between work, and trying not to catch a deadly virus, we've been putting the finishing touches on our new 100 square foot home on wheels. Joe has put together a complete electrical system with both 120 and 12 volt power, powered off our 300 amp hour battery. It can be charged with our 400 watts of solar on the roof, as well as by our generator, alternator, or while plugged in to shore power. We also have 75 gallons of fresh water, a fridge, a stove and a furnace. Oh, and a rooftop deck for stargazing!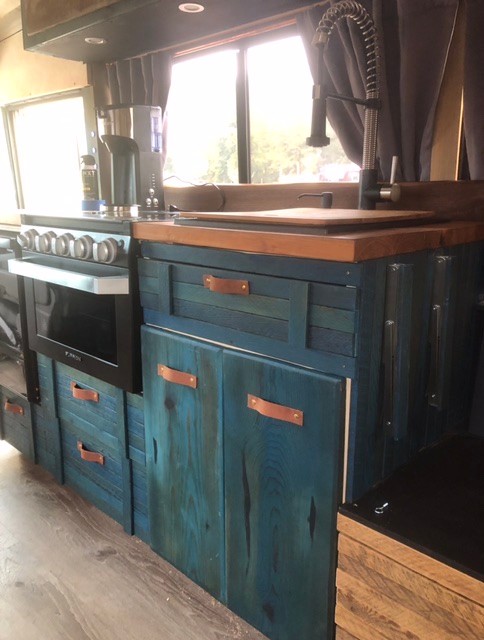 I did the carpentry, building custom cabinetry throughout. I installed a copper-walled shower on which I stenciled a design in clear poly. The hope is that the copper will age and patina naturally, leaving the design bright and shiny. Our kitchen counter, as well as all the walls, the ceiling and drawer fronts, are made from reclaimed wood, all from Connecticut.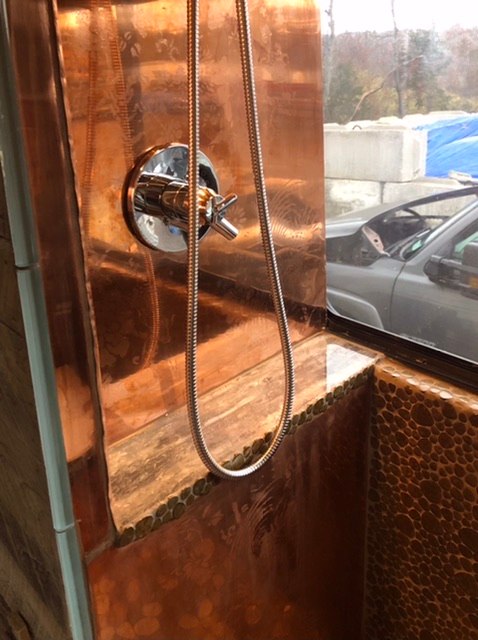 Once we hit the road, we will be keeping a weekly blog. I plan to post drawings, sketches and photos, alongside whatever musings Joe comes up with. I will link that here when it's live.