Downsizing my life, downsizing my art
Feb 27, 2021
Seven years ago, my husband Joe and I did a little downsizing when we moved from our home in Hamden to a condo in Branford. Well, this year we are taking downsizing to a whole new level.
As many of you know, Joe and I are planning to live and travel in our self-converted tiny home, aka skoolie, named Sandy. Moving from 1100 square feet into 100 square feet requires some pretty serious minimizing, and we are up to the task!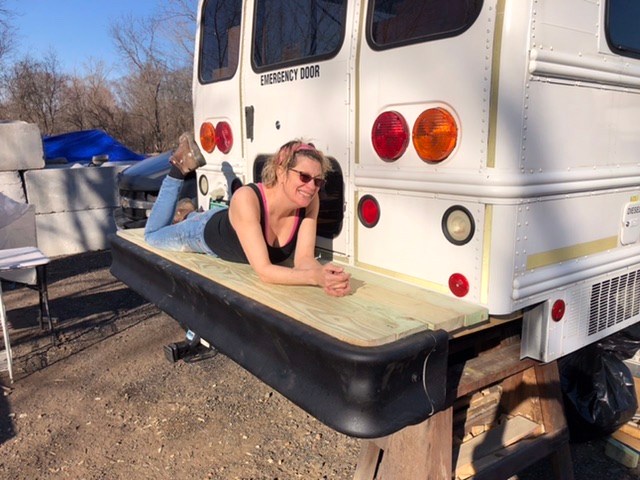 ---
We've been busy selling and giving away most of our stuff. I am also clearing out much of my stock of prints, and larger paintings. So if you've been looking for a bargain, now's the time!
Of course I will continue to paint. But that will be downsized as well. I'll be documenting much of our journey with small watercolors and drawings, which I will post here, as well as on the travel blog.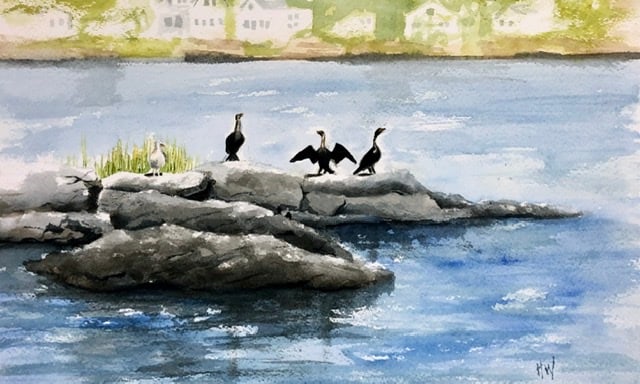 Cormorants on a Rock, 12x8 Watercolor
We couldn't be more excited about this next chapter in our lives. I hope you'll come along for the ride.