Bicycles, a story of pedaling, painting and presents
Nov 23, 2018
When I was 25, my husband Joe bought me a bicycle for Christmas. At the time, I worked nights and he worked during the day, so we didn't see each other much. So, on Christmas Eve, when I got home from work at 3:00 am and made my way to bed, I sensed something odd. As I felt my way in the dark to the bed, my hand rested on a cold tubular steel bar. A top tube to be exact, which was connected to my new mountain bike.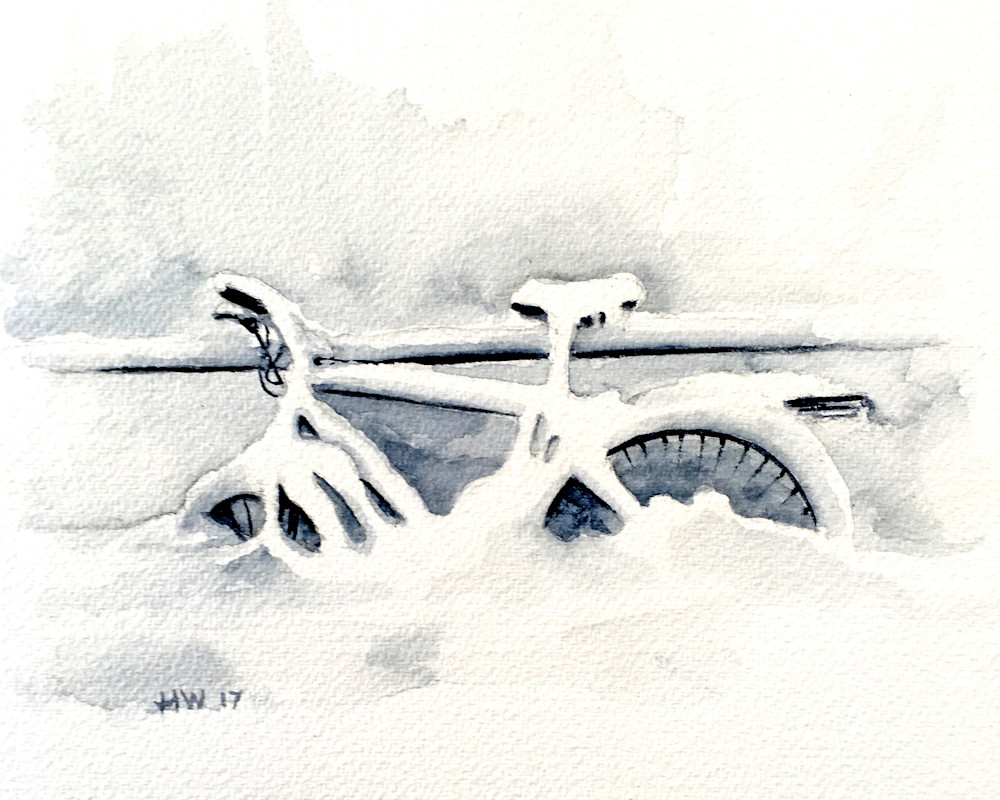 Joe had a mountain bike and now I could share in his off-road adventures.

I rode that bike, and a couple more to follow, through the trails of West Rock Park in Hamden, through the beautiful West Woods trails in Guilford, and many more amazing places. I loved mountain biking with Joe. I was never quite as fast or as strong, but he was always patient as I made my way along the roots and stones and hills.

Joe still rides, but I stay mostly with my feet on the ground these days. My joints much prefer painting to pedaling.

Whatever you like to do for fun, get out there and do it!

And this Christmas - or whatever you celebrate - whether you give a bicycle or something else, make it mean something. Share a story, and share some love.

And just for those of you who read my blog, a gift for you: 25% off all prints on my website. Just use code 25XMAS2018 at checkout and get 25% off your entire order.

Order by Dec. 4 for delivery before Christmas.
Order between now and Nov. 26 for delivery before the end of Hanukkah

Thanks for reading!