We're building a skoolie
Jul 27, 2020
Someday is not a word I use often. I figure, if you always wanted to do something "someday" then you should do it today, because someday is just another word for never.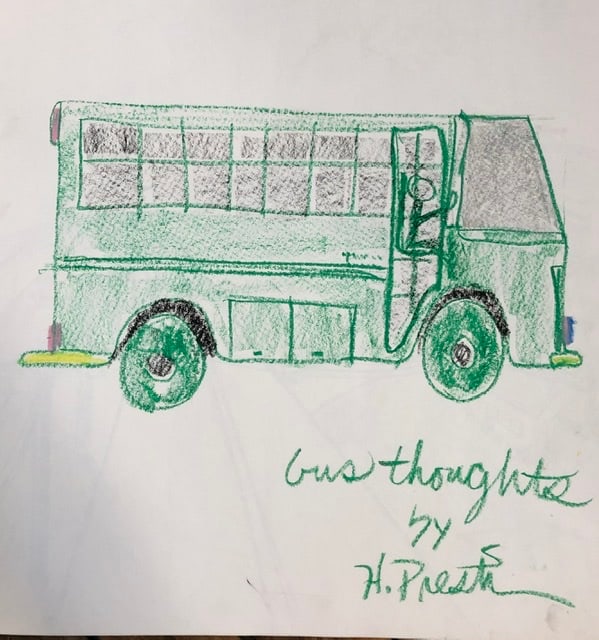 It all started 23 years ago when I told Joe, "Someday I want to get a motorcycle." To which he said, "Then get one." Well, not two weeks later we were taking turns on a 1980 Honda CM 400 in a local parking lot learning to ride. I've had several bikes since then and still love almost nothing more than leaning through the curves of the Blue Ridge Parkway seeing how close I can get my knee to the pavement.
Since then, you don't say someday in my house. You either do or do not.
Well, Joe and I have known for some time that once our kids were grown we would live in an RV and travel the country full time. So, last year we bought an old Thomas school bus and began the process of converting it into an RV, or skoolie. Joe has one more year of teaching, and I've been doing much more easel work - that I can do anywhere - so our plan is to hit the road sometime next summer.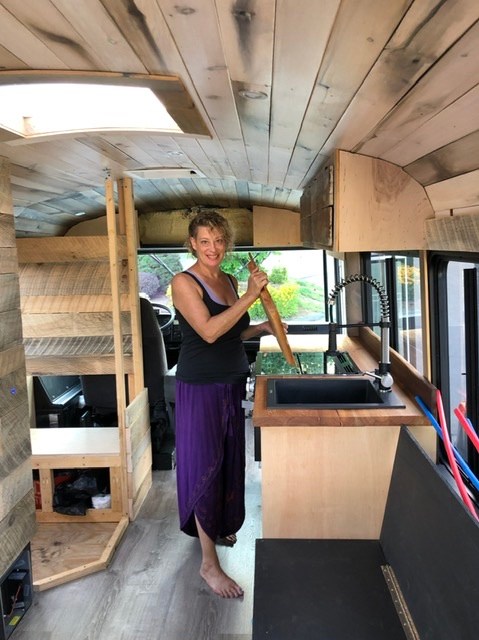 I am so excited to share with you all what we're doing in the bus. And of course, once we are on the road, I can't wait to share what I hope will be a visual blog of sorts as I sketch and paint scenes from our travels.
If you go to @a_bus_named_sandy on Instagram, you can see our progress so far. We have a small fridge, a stove and sink, and we are working on a bed and a bathroom. All the wood we are using is reclaimed barn wood or other reclaimed wood, mostly from Connecticut. Our bus's name comes from the place she was first put into service. Originally used as transport at the White Sands Missile Range in New Mexico, she did a short stint transporting nursery school children in Texas.
Building our skoolie is hard work! Joe has taught himself all about electrical and propane and we now have 400 watts of solar on the roof, a complete electrical system including AC and DC power. I have - I want to say - learned (but more like muddled through) the carpentry and have built cabinets and walls and seating. I regularly sport band-aids from nicks, cuts and burns. But it will be worth it when we can drive our home to all the places we want to go.
When we show our friends our project, they are always impressed. And they usually say, "I always wanted to do something like that, someday."
Check out a short video of our skoolie: https://youtu.be/BFhQYFLjPpE